Allianz Travel Thailand had been Started the business in Thailand since year 2000 managed by AWP Services (Thailand) Co., Ltd., a member of the Allianz Group which has a global network of services with over 90 years of experience in insurance business.
Allianz Travel Thailand provides travel insurance and emergency assistance that consists of a variety of coverage plans suitable for customers and their travel lifestyle which is available to B2B, B2B2C, and B2C group of customers. Allianz Travel Thailand is trusted by both the public and private sectors in many industries to service with a network of 35 operations centers in 28 countries, a professional team that can communicate in 40 languages ​​on 5 continents and its availability of 24/7 service, 24 hours a day, 7 days a week, to the provision of various benefits and coverage at a reasonable price. The readiness with long experience and expertise in travel insurance, the desire for customers to live Simpler, Safer, & Enjoyable drive Allianz Travel Thailand places great importance on Technology and innovation in order to continue improving for the better customer service for customer to have a great experience from our service.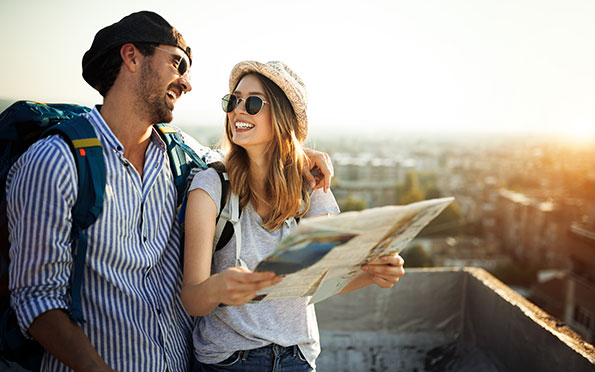 Why You Should Buy Travel Insurances With Allianz Travel ?
One stop service with follow-up coverage: one and only company in Thailand who manage both Travel insurance and Assistance services that covering to the evacuation and repatriation to Thailand and assured you are going to get the proper treatment.
Professional team with local languages: Service you by local Thailand team and Global network team with your languages even Thai, English, Japanese, or any languages you speak with more than 40 languages
24/7 customer care: 24 Hr. ready for emergency services, then you can trust that we are ready for you anywhere and anytime.
Full range of coverage: Our insurance plans are fit for business and leisure purpose, single trip and annual plan which are designed to suit your lifestyle.
Reasonable price: With the reasonable insurance plan, you will get better benefits than you paid. Pay less and get more.
Able to apply Schengen Visa: All our plan is able to apply Schengen Visa for every Embassies and Consulate.
100% reimbursement: We guarantee for 100% premiums reimbursement, if your visa is rejected.
Convenience: Easy for online purchase and immediately get your policy direct to your e-mail.
---
Dedicated to helping and protecting
Allianz Travel is the world's leading provider of travel insurance and assistance services. With a range of cover for individuals or Families with Single Trip Travel Insurance, Multi–Trip Travel Insurance and Overseas Student Insurance cover options, we are determined to provide you with a consistently high standard of service. We dedicate to helping, protecting and bringing peace of mind. We go beyond offering traditional insurance and assistance products, we aim to redefine help and humanize insurance, always with our customer at the core of our offers.